Mold Removal And Remediation In Orlando, FL
Expert Mold Removal Orlando, FL
EverPro Restoration is Orlando's leading provider of mold removal and remediation services. We have over 15 years of experience in mold inspection, testing, and removal, and our team of certified professionals are dedicated to providing the highest quality service possible. EverPro Restoration offers a wide range of mold removal and mold remediation in Orlando, including support for residential and commercial clients. We have the equipment, the experience, and the training to handle any mold problem, no matter how big or small. If you think you may have a mold problem, don't wait – call EverPro Restoration today.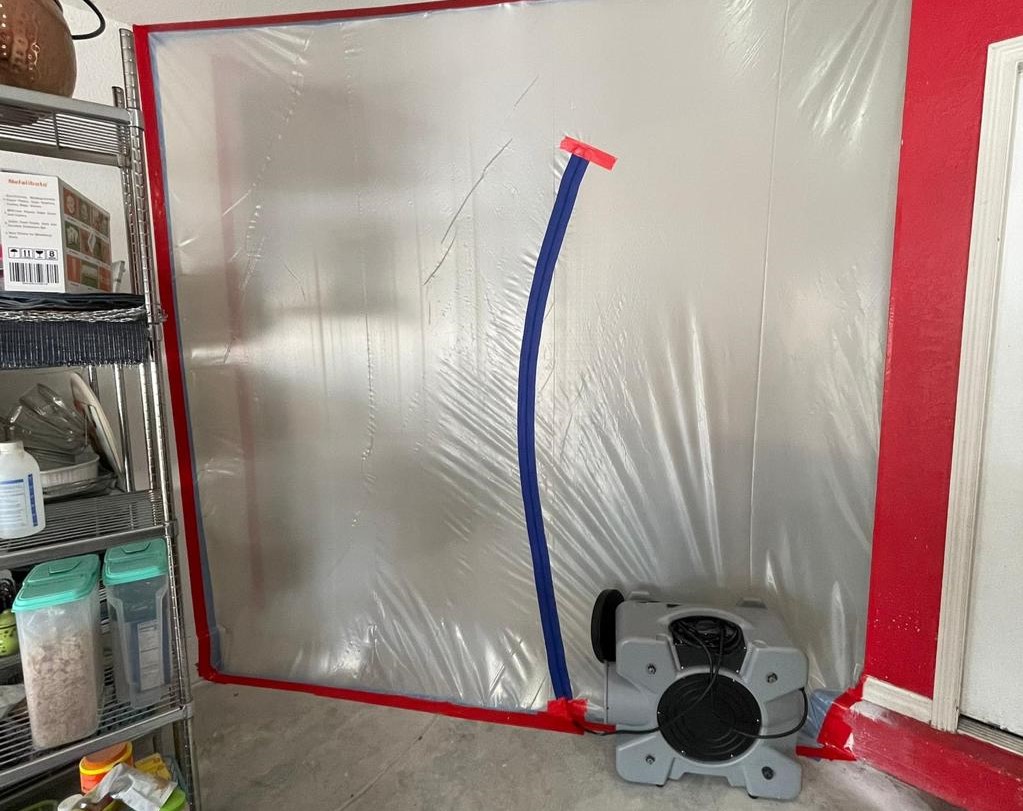 What is mold? How can mold removal services help you?
Mold is a form of fungus that can grow both indoors and outdoors in moist or damp environments. Mold spores are present everywhere – in the air, on surfaces, and in food. When mold spores come into contact with water or moisture, they can start to grow and multiply.
Mold growth can cause a variety of problems, including allergic reactions, respiratory problems, and even structural damage to your home or business. If you think you may have a mold problem, it's important to call a professional Orlando mold remediation company like EverPro Restoration as soon as possible.
Mold removal and remediation services can help you get rid of mold growth in your home or business and prevent it from coming back. EverPro Restoration offers a wide range of mold removal services, including mold testing, inspection, and remediation. We also offer support for commercial and residential clients.
If you think you may have a mold problem, don't wait – call EverPro Restoration today for Mold remediation in Orlando FL.
Our Orlando mold remediation team provides mold inspection, restoration, and removal services. Whether you are experiencing mold as a result of your home aging or you have recently experienced a flood or disaster with your home, we are here to help with proper removals. Our team offers a competitive advantage for mold damage repair in Orlando FL. We are experienced in working with insurance companies, and we can quickly improve your property.
For any mold removal task our experts log every instance of mold throughout your home or business. We want to be as minimally invasive as possible, which is why we always utilize the latest in mold removal technology. This allows us to quickly and effectively remove mold without causing any damage to your property.
Alongside our inspections, we offer targeted mold removal and remediation backed by a quality safety record and a guarantee that your mold will not return after our services.
EverPro Restoration has a team of certified experts that use the latest technologies and equipment for mold removal. To better serve our customers, we also offer free mold inspections. Our main goal is your safety, so we will work with you to ensure the best possible solution for your specific needs.
You can that our mold remediation company in Orlando FL will provide you with the best possible outcome for your home or business. Contact us today to schedule a free mold inspection.
Don't remove mold on your own - hire professional mold removal in orlando
Mold requires specific equipment to remove, and without the proper process, it will always come back. Our teams take into account everything from the airflow pattern to humidity levels. We have the best training in the industry to ensure we can offer targeted mold removal in Orlando FL . By using the best in tools and equipment for our industry, we provide an unbeatable level of precision with our mold removal. Removing mold on your own with tools that you have in the home is not always practical. Don't leave things to chance; remove mold the right way with our professionals.
If you think you have a mold problem, don't wait or try to solve the matter yourself; contact us today to remove it for good. We start with an expert mold inspection in Orlando FL, and develop a plan for mold restoration services for your property. To prevent the mold growth, you can call experts for roof tarping in Orlando, FL.
black Mold Removal services Vs Mold Remediation
Mold remediation is commonly used as an interchangeable phrase with mold removal. Mold remediation in Orlando, FL offers a holistic approach where the goal is to stop the lifecycle of an individual species of mold. Through remediation services, it is possible to remove the spores from the air and develop a plan to stop mold from growing.
Regular removals may remove mold from the surfaces of your home, but this service will not clean the mold or address areas of moisture in your home where the mold may grow again. Black mold removal services offers a temporary solution if it is not coupled with remediation. Mold restoration services combine both of these techniques.
Letting mold continue to build up in your home without taking care of the problem can result in a number of issues. Not only will it continue to cause damage to your home, but it can also lead to health problems for you and your family.
Mold can cause respiratory problems, trigger allergies, and even lead to serious illnesses like cancer. If you have young children or elderly members of your family, they may be especially susceptible to the dangers of mold.
Don't take chances with your family's health, call us today for mold removal in Orlando.
Why do you need professional mold damage clean up in Orlando?
Attempting to remove mold on your own with home products will not solve the problem, and you could continue to face mold in the same spots when it simply grows back. The removal of mold can also pose problems to your health as mold spores are some of the most dangerous aspects of harmful mold varieties. Our teams use a variety of safety equipment to keep you and your family safe while we work.
You need a professional team to come in and not only remove the mold but also take care of the source of the problem so that it doesn't continue to grow back. Our mold inspection in Orlando FL is thorough and roots out all mold in your home or business. Contact us today for more information on our services of mold remediation in Orlando. Get a free quote.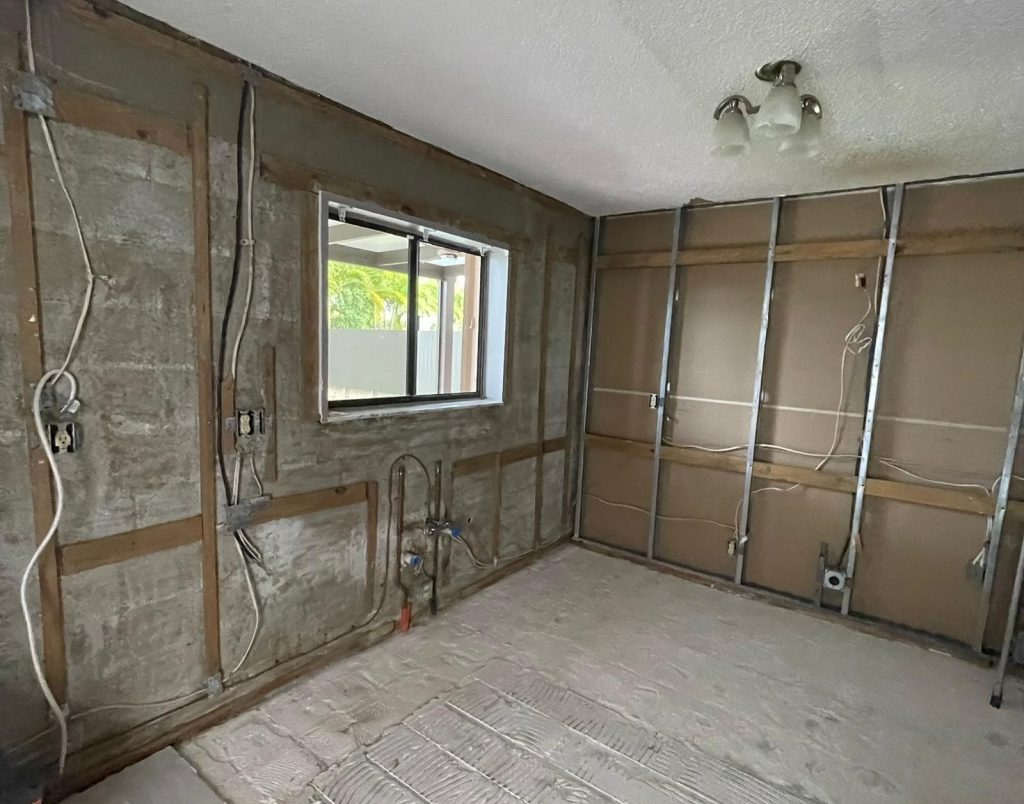 If you are in need of mold inspection or complete removal services for mold, our team is ready to assist you today. We understand the dangers that mold can pose to your health and your home, which is why we offer complete mold restoration services.
We work with commercial and residential clients across Orlando, Tampa, and South Florida. Contact us today for more information or to schedule a consultation. We look forward to serving you!