Water, fire, mold, and more. Our emergency restoration company in Orlando is here to help get your life back to normal as soon as possible. We work with residential and commercial clients across Florida for a wide range of restoration services.
schedule your free inspection
We understand that dealing with the aftermath of a fire, water damage, or mold growth can be very overwhelming; that's why we're here to help. We'll work with you every step of the way to ensure that your property is restored to its pre-damage condition. We work closely with insurance companies and we will work efficiently to get you back into your home or business after the worst has happened. We will work as your advocates to ensure you get the funds that are required to fix your property. Our promise is to guide you in the right direction regardless if you hire us or not.
If you are in need of mold, water, and fire restoration services in Orlando or across the Sunshine State do not hesitate to contact us. We offer free inspections and we are here to help you get your property back to normal as soon as possible
Restoring a home or business after a major flood or fire damage can be a process that is next to impossible. Working with experts in water and fire restoration Orlando will make sure that the job is done correctly and as quickly as possible to prevent any additional damages from occurring.
Emergency water and fire restoration companies have specific knowledge about water and fire damage, and they will also understand what your insurance policy covers in order to help you get the most out of your claim. We work closely with insurance companies to coordinate throughout the process of your emergency services and to ensure that you get the best quality replacement materials for the job.
Restoration companies have the proper equipment to ensure that the job is done right. This includes powerful fans, dehumidifiers, and air scrubbers which will eliminate the water and fire damaged materials from your home or office.
Companies that offer Orlando restoration services have access to a network of contractors who can help with the repairs that need to be made to your property. We have formed a trusted team of the best restoration experts in the industry to help us with any size job, big or small across Florida. 
Restoration companies have the experience to handle the job correctly the first time. With years of experience in water and fire restoration, we have seen it all and know how to handle every type of situation. Whether we are working on a small residential project or a full-sized warehouse, we have the equipment and the people to make sure we are successful.
Restoration companies are licensed and insured, so you can be sure that you are protected in the event that something goes wrong during the restoration process. All our staff is trained, and we are a bonded and insured company. We want to keep everyone safe on-site and make sure our clients are protected as we are completing our work.
Restoration companies have a team of experts who are available 24/7 to help you with any emergency that may arise. We offer emergency restoration services to clients in need across Florida. Storms and fires can come without warning, our teams are here to help you recover.
Restoration companies will work with you to create a customized plan for your home or office that will get your life back to normal as soon as possible.
An emergency restoration services company  is certified by the IICRC and have a team of certified technicians who will make sure that your property is restored to its pre-loss condition.
Whether you reside in North, Central, or South Florida, EverPro Restoration has you covered. 
Orlando restoration company serving the sunshine state from coast to coast!
our restoration services:
Fire Damage
Hiring professional fire and water restoration services in Orlando will only help speed up the process to return your property to it's pre-loss condition. Let our team of experts give you peace of mind and get you back on track as fast as possible.
Water Restoration
When you are dealing with water damage, immediate action is crucial to help prevent worst case scenario. Our emergency restoration company is on standby and ready to respond to your situation quickly and efficiently.
Mold Assessment
If you suspect that your home or business has a mold problem, EverPro Restoration can inspect and assess your property. Don't hesitate to contact our team. We service Orlando, Tampa, and South Florida.
Mold Remediation
If the mold assessment comes back positive, we have all the expertise and equipment to safely remove and sanitize the affected areas. Our Orlando restoration services handle both residential and commercial jobs.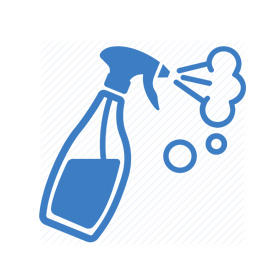 Sanitizing & Cleaning
We use the EPA registered disinfectant cleaning solutions to ensure your commonly touched surfaces are clean of harmful substances that could cause you, your employees or your clients deadly illnesses.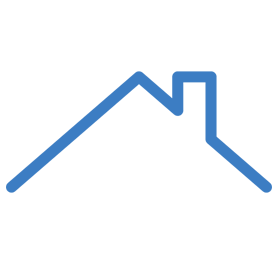 Roof Tarping
Safety should be your primary concern. We offer roof tarping as well as shrinkwrapping services for residential and commercial properties. Simply click below to learn more about our roof tarping services.
fire damage repair services
Fire restoration in Orlando or anywhere in Florida needs to be taken on by experts. Our team can provide extensive assistance in smoke damage cleanup, the effects of smoke and heat, and more. Emergency board-up, demolition, soot removal film application, thermal deodorization to prevent fire damage, and full restoration are some of the services offered by our fire damage teams. 
Having your property go through a fire, whether residential or commercial, is devasting; however, you don't have to go through this experience alone. Let our expert fire damage professionals assist you with the entire paperwork process and restoring your property back to its original state as fast as possible.  Even if you've experienced water damage during the fire, our fire and water restoration service in Orlando has you covered. Contact us today for your free inspection. 
Schedule a free inspection today
water damage restoration services you can rely on
Water is one of the most destructive forces that can affect a home or business. We have the experience and knowledge to deal with water damage of all types, from a small leak to major flooding. We work quickly to remove the water and dry out the area to prevent mold growth from occurring. Our teams offer water extraction services, remove contaminated items, and offer full restoration services.
If you are going through water damage, don't hesitate to call right away. The faster the damage can be addressed, the less chances of more potential damage that can be caused to your residential or commercial property. If you need emergency assistance please call our team right away. We are available 24/7 and can respond immediately to any water damage in Orlando, and North & South Florida. Learn more about our water damage services in Orlando or call us right now to speak to one of our team members.
call right now or have us call you
Call our team today if you need emergency restoration services Orlando. If you would like us to call you, please click the button below so you can send us your details along with a message.
If you have been affected by a major flood, fire, or have a property affected by mold don't hesitate to contact EverPro Restoration, the leading Orlando emergency restoration company.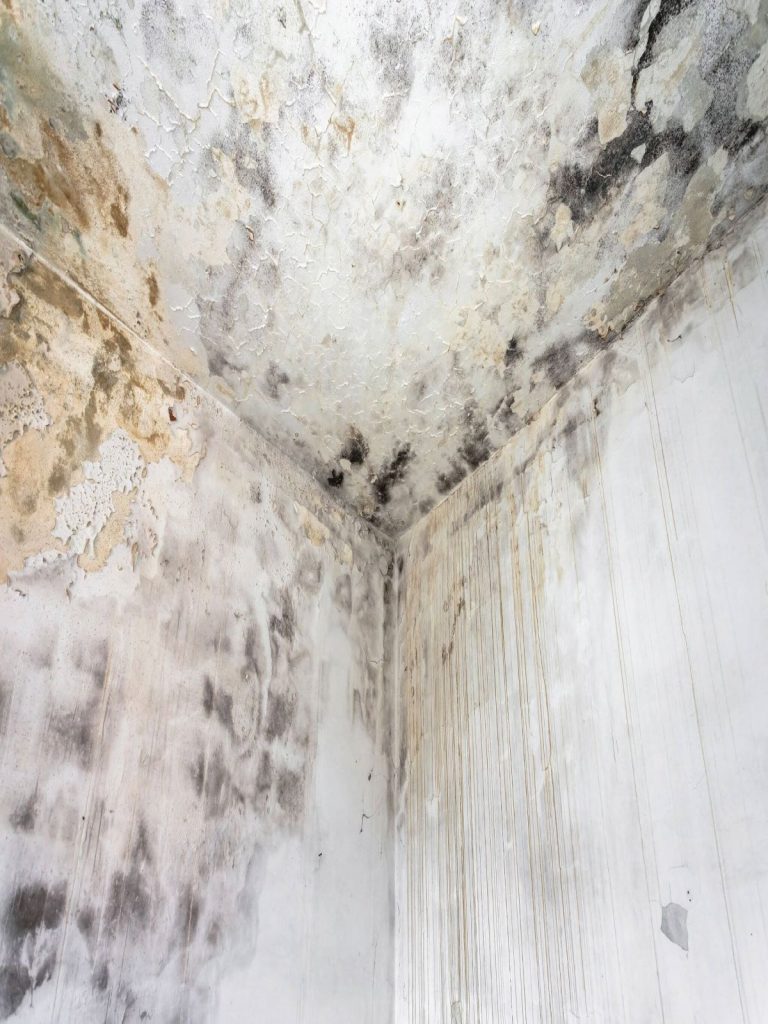 Certified mold remediation experts
If your home or business has faced damage due to moisture, our mold remediation experts in Orlando can help. We will work quickly to assess the situation, determine the source of the moisture, and begin the mold removal process. We use a variety of methods to remove mold, depending on the type of mold and the extent of the infestation. We have the right equipment for fast mold remediation and complete safety gear to protect our crews as well as your family/employees in the future. We also offer full restoration services to ensure your property can be brought back up to its original condition.
Learn more about our mold remediation services in Orlando by clicking the button below. If you live in Tampa or South Florida we can send a mold remediation team to help with any of your mold remediation needs. 
We offer sanitizing and cleaning services throughout Orlando, Tampa & south florida
We are properly equipped to handle even the most extensive cleaning jobs. We use full PPE (personal protective equipment) at every job to ensure the full safety of our technicians and prevent any cross-contamination. Our emergency restoration company in Orlando FL also services Tampa and all of South Florida. If you wish to get further information regarding this service please take a look at this informational video.
Frequently asked questions on water and fire restoration Orlando
It depends on the extent of the flooding and the amount of water that has entered your home. In some cases, a minor reconstruction may be needed to repair damage caused by the water. We highly recommend getting in touch right away with our emergency restoration company in Orlando so we can assess the situation and prevent more damages from happening. 
It depends on the damage. If there is significant damage, it may be necessary to stay in a hotel or rental property during the restoration process. By working with your insurance company, you may be able to secure funds to stay in a hotel as part of your claim.
If your home has been flooded with sewage water, it is important to have a professional restoration company handle the cleanup. Sewage water is considered black water and can contain harmful bacteria and viruses. We have the experience and equipment to safely clean and disinfect your home. All affected areas will be sanitized and all materials compromised by the flood will be removed.
Fire damage is best left to a professional restoration company. Our trained experts can assess what must be removed, use the best cleaning agents on the market and ensure that your restoration will be permanent. Taking a DIY approach to restoration could mean risking the value of your home or business.
Your insurance policy may completely cover the restoration services depending on the nature of your coverage and the scope of the restoration that needs to take place. We will assess the nature of your restoration project and work with insurance to cover you for the maximum amount your policy will allow.
In the event your home has been damaged during a storm or sudden fire, we are available. If you need emergency water and fire restoration, our crews are available 24/7. Contact your insurance provider, and we can come out to perform an assessment and immediate work to preserve the integrity of your home or business. If you don't know what steps you should take, please contact us, and we will be happy to walk you through the process.