fire damage restoration orlando, FL
our fire restoration company is there when disaster happens
Whether you are facing fire, water, or storm damage. We've seen it all and we're here to help get your home or business back to normal as soon as possible.
Our fire restoration process is simple: contact us and we'll send a fire remediation specialist to assess the damage. They'll develop a plan to get the fire damage restoration process. Our EverPro experts work 24 hours a day , 7 days a week to make sure your fire restoration project is done right and on time. Don't hesitate, call right now or send us a message to get a free estimate by filling out our contact form.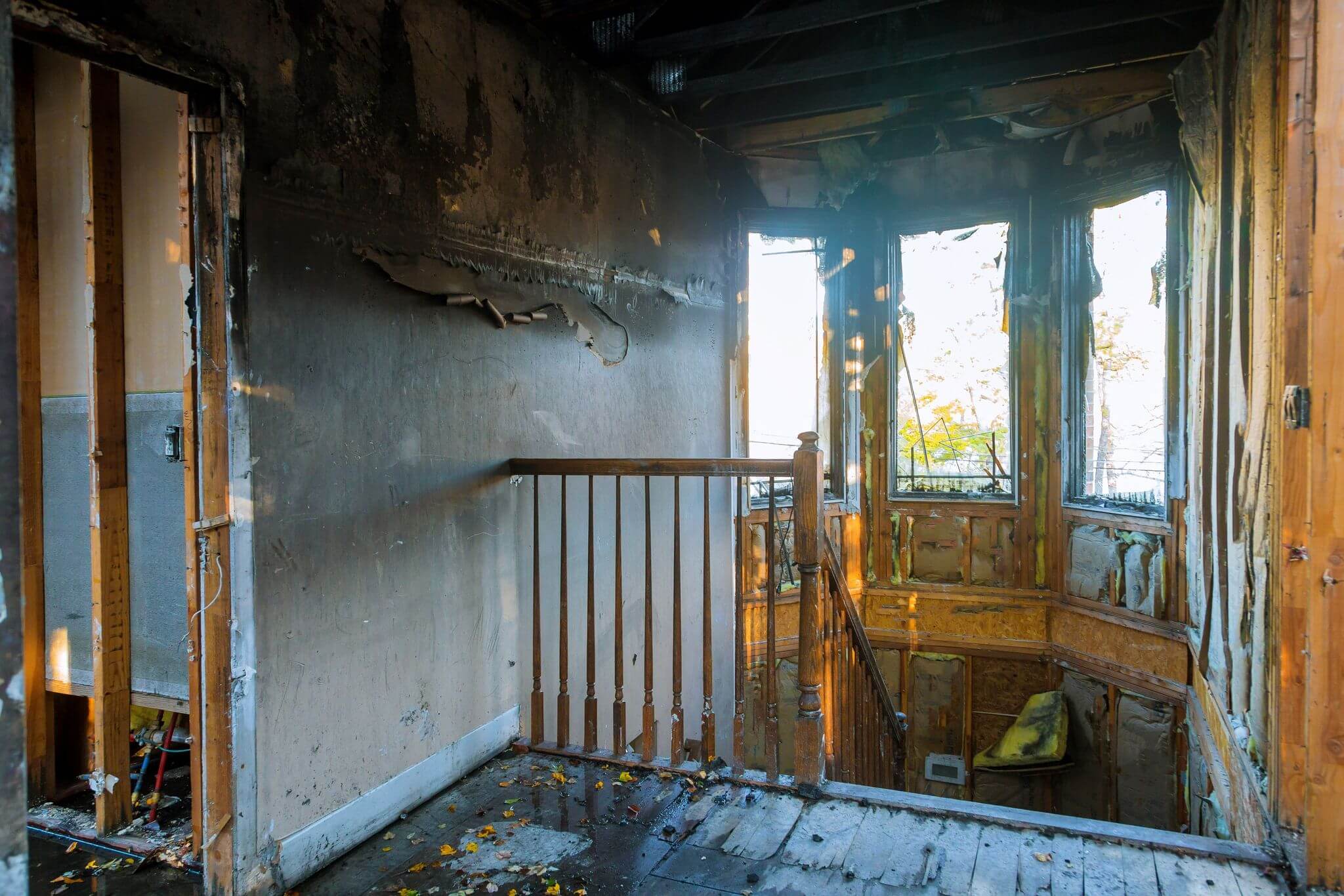 we work with your insurance company
What sets us apart from other fire damage restoration companies? We work with all major insurance companies, we're licensed and insured, and we're dedicated to providing the highest quality Orlando fire restoration services possible.
Your insurance company depends on our experts to detail the damage. EverPro Restoration works with insurance companies all across Florida to ensure all fire damage is quickly and correctly documented.
We are the preferred vendors for a number of carriers in Florida and we have become go-to residential and commercial experts in fire and smoke damage. With our expert technology and experience, we can ensure our customers are 100% satisfied with our fire damage repair services and fire damage restoration process in Orlando.
Our team provides a hands-on approach to fire remediation. We are efficient with keen attention to detail to help you get back on your property much faster.
Working with a fire restoration company is an important step in the fire damage cleanup services. There is no DIY approach to fire restoration and taking the chance to restore your own property without professional help could leave you with greater damages or cause you to devalue your property.
Our fire restoration company will:
– Board up your property to prevent further damage: We can board up your property to protect open areas from further fire, water, or storm damage. Call us as soon as possible to prevent future damage and devaluing of your property.
– Help with your insurance claim: We will work with your insurance company to help document the fire damage and get your claim processed as quickly as possible. We are your advocates and as the preferred providers of a number of insurance companies in Florida, we can work fast to improve your property.
– Restore your property: We will use the latest technology and equipment to restore your property to its pre-fire condition. We will remove damaged materials, smells, smoke damage, and more. Rather than facing lingering evidence that your property has been damaged, we can restore your property to its original condition with our leading fire restoration Orlando services. 
-Use the best replacement materials: We will match the materials on your property so that the repairs are undetectable. We will use the best replacement materials to get your property back to normal as quickly as possible. If you've had fire damage in Orlando FL, we can use the best materials to improve your property.
-Fix the property efficiently and with expert craftsmanship:  We know how to quickly and correctly fix fire damage. With our experience, we can ensure that your fire damage repairs are done right the first time.
– Help you prevent future fire damage: After your property has been restored, we can help you prevent future fire damage with our fire prevention tips. These tips can help you avoid a future fire and the need for fire restoration services Orlando.
EMERGENCY SMOKE AND FIRE RESTORATION COMPANY IN ORLANDO, FL
Our team works in Orlando, Tampa, and South Florida providing fire restoration services to both commercial and residential customers. We understand the importance of quickly restoring your property after a fire.  We carry the best equipment in the industry to ensure that we are ready to take on any challenge. 
We understand the fire restoration process and we will work quickly to get your property back to normal.  Our company for fire restoration in Orlando FL is here to work efficiently with an incredible eye for detail.
We are available 24 hours a day, 7 days a week to help with your fire damage restoration needs. We will board up your property to prevent further damage, we will work with your insurance company, and we will restore your property to its pre-fire condition.
fire damage repair services by certified experts
Our smoke and fire damage repair experts are certified.  We have the experience and the training to quickly repair fire damage. Our team is certified by the Institute of Inspection, Cleaning, and Restoration Certification (IICRC). The IICRC is the leading organization for fire restoration.
We are also certified by the National Fire Protection Association (NFPA) and we follow their standards for fire restoration. Our team is also certified by the Occupational Safety and Health Administration (OSHA). We follow their standards for safety and we are committed to providing a safe work environment for our team and our customers. Have questions? contact our fire damage Orlando FL team today to learn more about how we can help restore your property.
we help the following with fire restoration orlando
Residential Properties:
Fire damage to residential property can be a traumatic experience. We want to ensure our restoration efforts can be done efficiently and safely with the greatest attention to detail.
Commercial properties:
A fire can halt your business operations. We offer support to get your business back to full operation quickly after a fire. We will take on properties of any size and help you get back up and running ASAP.
Work with insurance agents:
We have been working with insurance companies in Florida for over 15 years. We work hands-on with adjusters and agents each step of the way and complete all required documentation to cover your restoration services.
orlando fire restoration services
Whether you are seeking restoration for a residential or commercial fire damage property, we can help. We understand how fire damage can affect your life and your business. With the equipment we have on hand and the years of experience our teams have, we offer the best fire damage restoration services in Orlando. We work quickly to assess and reverse the damage fire has done to your property. 
Whether you live in Orlando, Tampa, or South Florida, we service a wide area and offer some of the fastest emergency response services in the state. Contact our team today for your free estimate, or simply send us your details by filling out our contact form and one of our team members will reach out to you.
If you are in need of fire damage restoration services, don't hesitate to contact us today. We are available 24/7 to help you in case you have a fire emergency. We stand behind our work and offer guarantees on all of our fire damage restoration in Orlando. We also provide water damage restoration in Orlando at a reasonable price.